Play A While Monday Or Tuesday
Pedigree:
The pedigree can also be seen at thewhippetarchives
Quila is Bloodtracking Champion
and have completed all kinds of training!
Agility, obedience classes, whippetrace, lurecoursing and dogshowing are just a few mentioned. Unfortunately she was injured at her last race when she was about to get her LC license so she just missed out on the Trippleprice title but what does that matter.. she´s the best dog in the world anyways! Quila has taught me so much and she´s my best friend no matter what !
You will forever have a special place in my heart
♥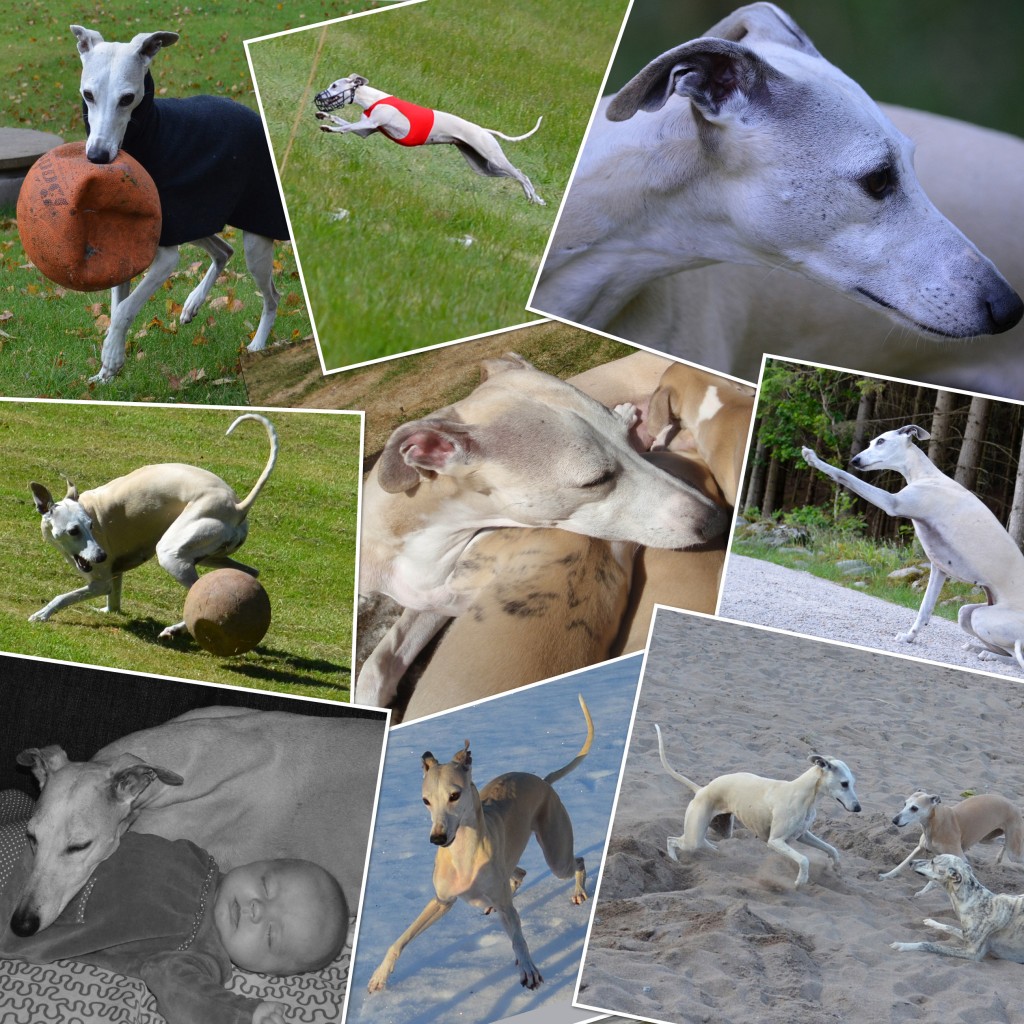 Here are some fotos of our lovley bitch…
Quila with her sister Memma only a few weeks old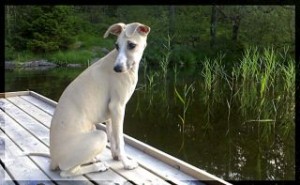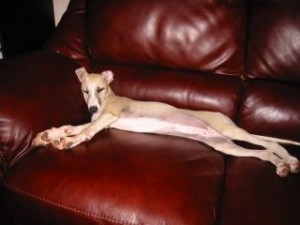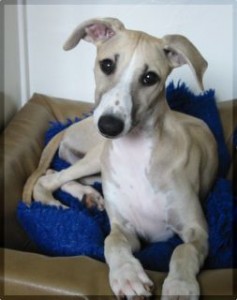 As a puppy Quila was a very curious and brave little lady
always ready for an adventure.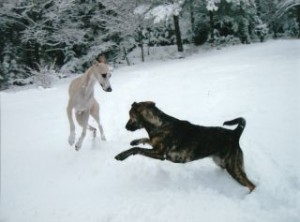 Not so much has changed, she is still very playfull and has a lot of energi,
sometimes even our Lurcher gives up on her.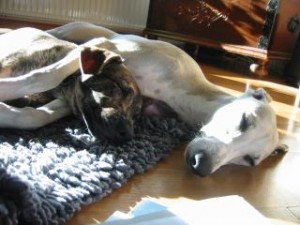 Resting in the sun after playtime.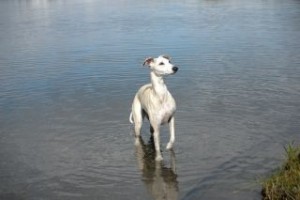 Summer 2009 we were out camping in the mountains of norhtern Sweden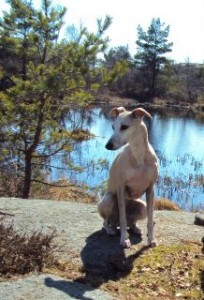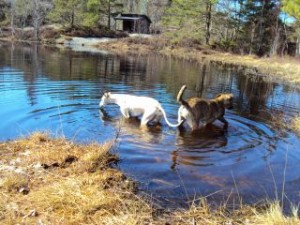 This is our favorite spot when we are out trekking
and also a nice place to get wet…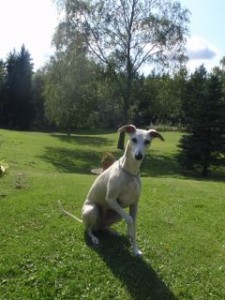 Of course sleeping in our bed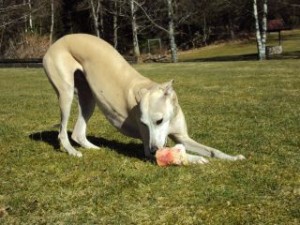 First taste of spring